Variety selection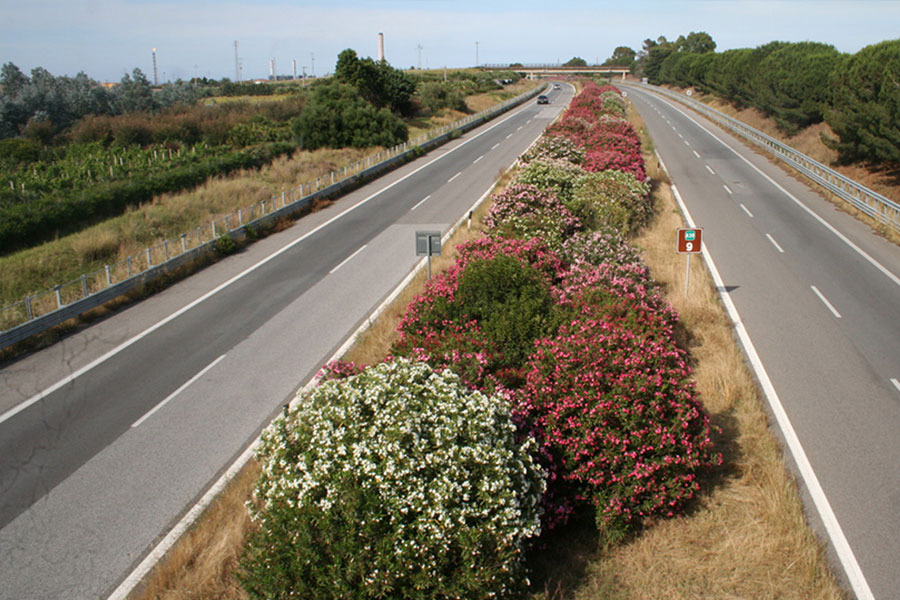 the selection of our varieties comes from careful research that has been lasting many years. Hovered, today we can still propose clones to the already extensive range in our catalogue.
Sales
Wolesales only. The key partners in our market are the EU countries: Italy, France, Germany, Holland and the emerging countries of Eastern Europe and the Mediterranean basin.
In addiction to the direct sale, Vivai del Mela uses industry-brokers both for the national territory and for other countries, through which you can learn about and order the plant, in addition to organizing all of the logistics.
The company is alwais present in the most important fairs of the sector and by means of the Internet and new purpose-built application, offer customers a variety of systems and services to access the information even from a distance, which you will find detailed in the following paragraphs.
Road and Motorway Sector
Upon commission, the company is able to supply for road highway contracts; the Oleander among the few plants which is able to: create hedges that can obscure the opposite carriageway, cushion the impact thanks to the strenght of its wood, vegetate again after a fire, it does not require any special care and it guarantees permanent flowering from May to September.